wgooden@emmanuelhouseofprayer.org
........................your labor is not in vain in the Lord.
Pastor Will is a noted Preacher and teacher of the word of God. He has traveled to different countries delivering the word of God and impacting lives.
Beginnings
He was born in Trelawney, Jamaica, West Indies on January 26, 1971, where he grew up until he migrated to the United States of America in 1996. Pastor Wilfred Gooden now resides in Florida with his wife, Evangelist Lydia Gooden; and sharing in their joy, are their two lovely daughters Ashley and Krysten.
On February 28, 1998, Pastor Will's life took on a new meaning. It was then that he received the baptism of the Holy Spirit, and his soul was set on fire. He surrendered his life to the Lord and became a student of the word under the guidance of the late Bishop Lerony English and the wisdom of the Holy Spirit.
Soon after his conversion, Pastor Will received a vision of a lake of fire that was burning relentlessly. He was standing at the podium delivering the word of God with his late Bishop looking on. From that moment, he knew he was called to deliver God's word which would save souls from the lake of fire.
Ministry
Pastor Wilfred Gooden is now Senior Pastor of Emmanuel House of Prayer in Ft. Lauderdale, Florida. He has answered the call of the Great Commission which sometimes takes him to different countries, but the message is still the same.
The ministry is involved in various outreach programs where the people of all walks of life are served.
Pastor Will remains committed more than ever to preach the glorious gospel of the Lord which is in the infallible word of God. He is excited about the miraculous power of the Holy Spirit.

mpolice@emmanuelhouseofprayer.org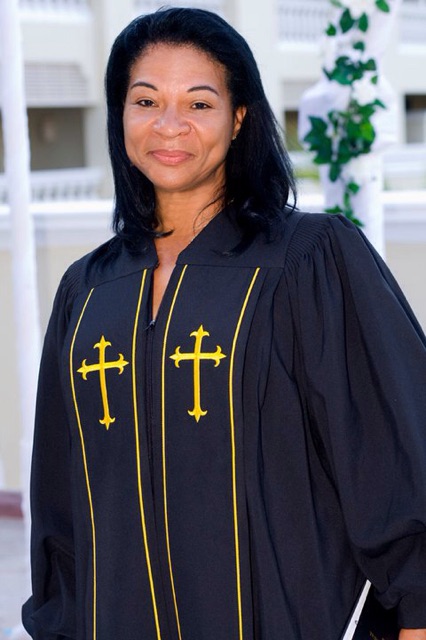 Elder Marcia English-Police, daughter of the late Bishop Lerony and Mother Gwendolyn English, is now a senior pastor of Emmanuel House of Prayer, Inc. Since the inception of this dynamic ministry, Elder Police has worked along side her parents, until their demise, serving in many capacities and utilizing her talents to promote the work of the Lord. Yielding herself to God, He transformed her for His glory through the anointing of the Holy Spirit; and under the guidance and leadership of her parents, she blossomed spiritually. She believes we are all called to serve, not just ourselves, but others.
Elder Police graduated with a Bachelor of Science degree in Education from Florida A&M University in Tallahassee, Florida. She taught in Broward and Palm Beach counties for 35 years retiring in June 2014. She is happily married, to Robert, and resides with her family in Coral Springs, Florida.
rbrown@emmanuelhouseofprayer.org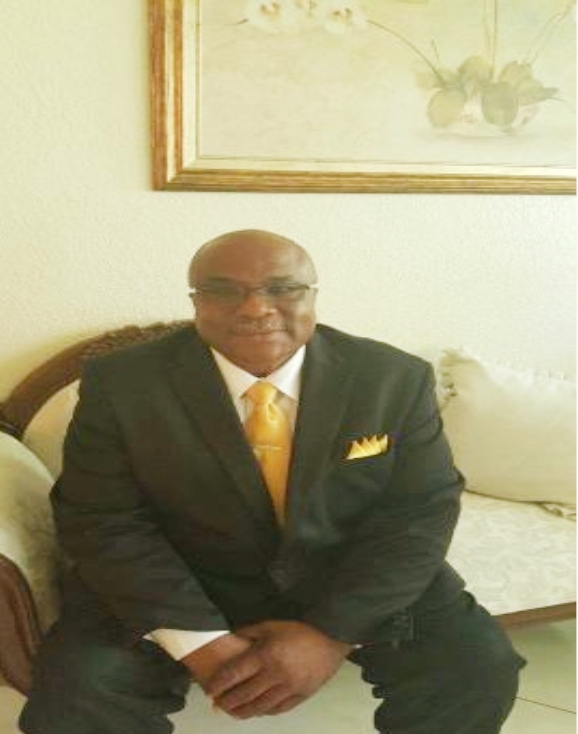 Elder Ronald E. Brown a soft spoken man, is a roaring lion for the LORD! He heard the calling and STEPPED therein to receive it. Elder Brown became a Deacon of None Divided in Jesus Christ the Everlasting Life, February 1982, under the leadership of the late Bishop Douglas Mayweather. In 1998, he assumed Assistant Pastor and later became Pastor of None Divided in Jesus Christ the Everlasting, Inc., in 2001 under the leadership of Bishop Rosie Mayweather and Junior Bishop Michael Mayweather.
His unadulterated passion for God and His people has yielded him a powerful, anointing, ordained and licensed preacher to teach and preach the Word of God within and beyond the four walls of the church. God then led him to move to Emmanuel House of Prayer, Inc., in 2009 under the leadership of the late Dr. Lerony English where he continues his calling presently.
He is the loving husband, to Sharon and the proud father of two Sons, Ronald II & Stephen with their Wives and Grandsons. Elder Brown lives every day with a mission to encourage, empower and equip those he meets with the Word of God. His desire is to see people experience the fullness and "more of God" in every area of their lives by simply teaching them to walk and live in it by faith!